Education
Paul M. Hebert Law Center at Louisiana State University, J.D., 2016
Graduate Diploma in Comparative Law
Graduate Certificate in Energy Law and Policy
Managing Editor, Louisiana Law Review
Order of the Coif
Tulane University, B.A. in Philosophy and Political Science and B.S. in Economics, 2011
Phi Beta Kappa
2011 Paul Tulane College Award in Economics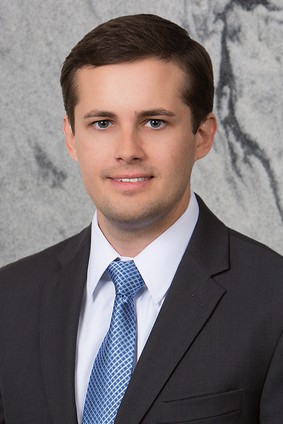 Parker N. Smith
Associate
T: 504.593.0904

546 Carondelet Street

F: 504.596.0904

New Orleans, LA 70130-3588
Mr. Smith is a member of the firm's Business Section. He assists clients with general business, real estate and financing transactions. He joined Stone Pigman in 2016.
Professional and Civic Activities
Mr. Smith is a member of the Louisiana State Bar Association and American Bar Association. He has volunteered with The Pro Bono Project and Homeless Experience Legal Protection. Prior to joining Stone Pigman, Mr. Smith worked as a Teach For America corps member, teaching middle school math, science and social studies in the Greater New Orleans area.
Publications
Coping with the Death of the Bargain Without Burying the Spirit of the Law: A "Foundational" Approach to Comparative Law and Its Application to Adhesion Contracts in Louisiana, 76 La. L. Rev. 1277 (2016).